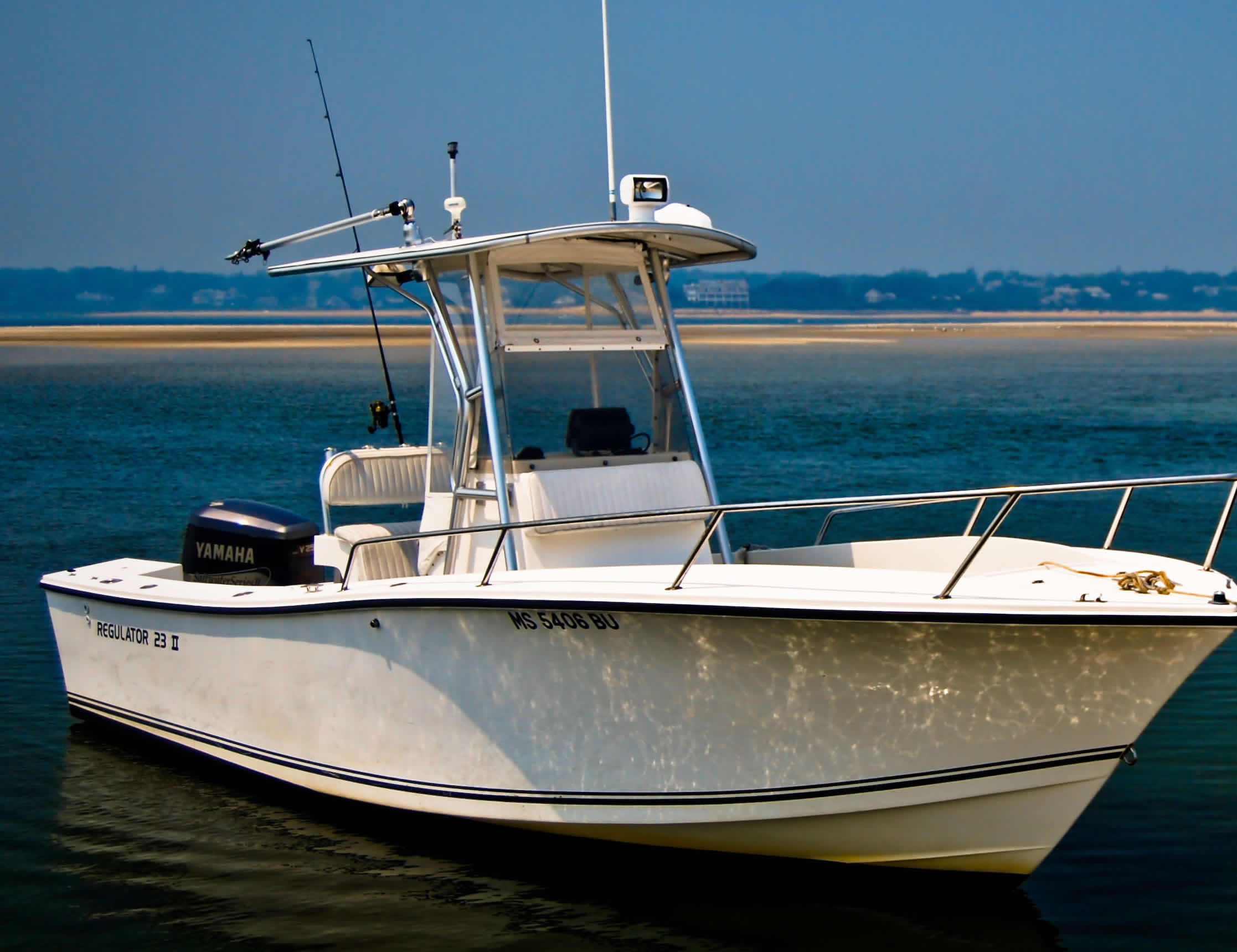 Having spent summers living in Brewster since I was born, fishing has been a passion passed down to me from my father and grandfather. Understanding the effects of tide, bait, current flow, and location is the key to consistent catches of fish. Let me share the knowledge I have gained with you and your family and friends so that they may catch "the fever" too.
After owning several fishing boats, I now have a custom built 23' Regulator because of its excellent rough water reputation and its high, safe, freeboard. The open space center console design offers maximum room to fish. Handling the rough water that occasionally builds up on the shoals at the Chatham inlets with ease, there are clients who will claim it is capable of handling much more sea than they are! Industry experts agree, Regulator builds the finest 23' fishing boat on the market today.
To insure your maximum safety, the latest in GPS navigational equipment is used. Other electronics on board include a dual frequency color fish finder, HD Radar, VHF radio, and a GPS equipped EPIRB.
Departing from Ryders Cove Boat Yard in North Chatham puts you minutes from the prime fishing locations outside of the Chatham inlets. From there it's a scenic ride East to the tuna and whale feeding grounds.